Hadid Group of Companies is a consortium of subsidiary companies that includes Hadid Engineering (M) Sdn Bhd (HEM), Hadid Caspian (HCA), Human Resources (HRE), and Hadid Energy Sdn Bhd (HEG). Hadid Group provides a comprehensive range of services in the area of Engineering, Procurement, Construction and Commissioning (EPCC), Maintenance, Repair and Operation (MRO), and Underwater Services (UWS) for the Energy industry which includes Oil & Gas, Power, and Renewable Industry servies. As an extension of our core competencies in providing maintenance services, this Group also offers and provides project management services, which at the same time maintaining a Health, Safety and Environmental (QHSE), and also maintaining the Quality Assurance Quality Control (QAQC) for the O&G instrumentations of offshore and onshore machineries and installations.
Hadid Group of Companies was not established till the incorporation of the pioneer company, Hadid Engineering on 27 September 2004. Moving forward, HEM expended the territory in the Oil and Gas field with the establishment of HCA in the Caspian Sea, Kazakhstan in 2014. Prior to that, HEM was awarded with the license to operate by PETRONAS in the Hook-Up & Commissioning Operation, and later on received the ISO 9001:2008 and OHSAS 18001:2007 certification respectively. It was until then that Hadid Group of Companies finally being established to commemorate our business expansion. The establishment of HAG was also the beginning of the MyConsortium collaboration where HADID leads few other companies to infiltrate into the Kazakhstan market.
Up to date, Hadid Group of Companies is greatly being support by our matured and well-rounded organization together with complete support departments such as Procurement, Safety and Environment, Logistics, Health, Quality Assurance and Quality Control and Human Resource and Manpower.
Moving forward, Hadid Group of Companies will continue to expand our strategy through the development of our underwater and general services in Kazakhstan and Malaysia. Find out more about our subsidiary companies details on Hadid Engineering, Hadid Caspian, Hadid Resources, and Hadid Energy Sdn Bhd.
VISION
To be the leading global service provider in the area of Engineering, Procurement, Construction and Commissioning for Energy Industries.
MISSION & PHILOSOPHY
To always meet the expectations of its clients by providing professional, efficient and reliable engineering services.
Customer service and satisfaction are of utmost importance to Hadid and it strives to respond quickly and efficiently to the needs of its clients. Hadid is committed to provide highest standards to its clients at a reasonable price. Integrity is the cornerstone of Hadid. Hadid believes in providing professional and reliable services based on the principle of honesty.
Hadid emphasizes to practice a highly effective and flexible management system and appreciates the value of teamwork. Hadid also values its employees and is dedicated to recognize and provide opportunities for its employees to undertake personal and career development.
Our Philosophy
It is Hadid's philosophy to provide the clients with professional, efficient and reliable services always.
---
Our Services & Products
From government to private sectors, we got you covered with our excellent line of products.
---
Our Quality Policy
Hadid is committed to serve its clients with quality product & services and expeditious delivery through continuous improvements.
Our Philosophy
ENGINEERING WITH KNOWLEDGE
Our Stakeholders
For Over 12 Years Now, We Have Been Serving Various International Industry Players With Our Engineering Products And Services.
---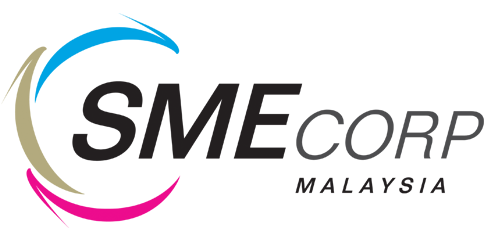 ---

---