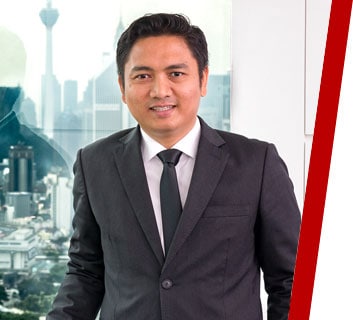 Sohpian Bin Ariffin
(CEO)
Sohpian oversees the strategic direction and takes the lead across all aspects of the Malaysian-based engineering company. Honoured with Youth Development Entrepreneur under Malaysia External Trade Development Corporation (MATRADE) program in 2015, Sohpian has since proved his capabilities as a quick-witted entrepreneur who is able to make valuable decisions for the company.
Graduated with Electrical Engineering Stream from Universiti Teknologi Malaysia, Sohpian first started his experience in the engineering field as an electrical engineer with TNB REMACO for Tuanku Jaafar Power Station, where at that time he was responsible for engineering and procurement.
Subsequently, he then ventured into managing and leading position as he was assigned as the Lead Engineer by Haven Group, a subsidiary under Bumi Armada Berhad. He was responsible in managing the first Malaysian Floating production storage and offloading (FPSO) known as Armada Perkasa, a floating vessel own by Bumi Armada Berhad.
His tenure has exposed him to strong leadership and managing skills which built his exceptional governance capability.
In 2004, Sohpian decided to curve his own business career by forming a company known as Hadid Engineering (M) Sdn Bhd (HADID), with the experience he obtained throughout his journey. Without looking back, he forges ahead and successfully expanded the business by becoming among the first Malaysian companies to spearhead and penetrate into Central Asia Region, in 2016. Under his lead, Hadid has also become among the first Malaysian companies that initiated the Integrated Engineering Services Facility (IESF) in Aktau, Republic of Kazakhstan, where the company functions as a platform for different fields of engineering oil and gas services.
Thanks to his success and proven track record in The Republic of Kazakhstan, Hadid was then being invited by the government of The Republic of Uzbekistan to venture its business into the country, in 2018. After a market survey together with his team, and a strong support from the government, he decided to diversify the business by providing telecommunication services for the region of Uzbekistan.
On top of all that, he has also continuously involved in the attempt of encouraging more Malaysian companies to venture into the Central Asia Region by leading the MyConsortium in 2016, and MATRADE Largecorp Program in 2019. With these programs, he aims to promote and extend Malaysian Engineering services to the outside world, at the same time to help grow other companies' business.
As the COO of Hadid Group of Companies, Mr. Anuar is both passionate and committed to his profession in the oil and gas services field. He became part of the management team as one of the board of directors after joining the company in January 2017. With his excessive and vast experience in the Oil and Gas services for over 30 years, Mr. Anuar provides entrepreneurial leadership to the Company within a framework of prudent and effective controls which enable risk to be assessed and managed. He also assists the Company's strategic aims, which ensure that the necessary human resources are in place for the Company to meet its objectives, and also review the management performance of the company.
At the same time, Mr. Anuar also develops and promotes its collective vision of the Company's purpose, culture, values and the behaviours it wishes to promote in conducting its business and to also ensure that its obligations to its shareholders and others are understood and met.
Prior to his involvement at Hadid, he is also a very well experienced consultant for a few companies since 2008. These companies include Mentor Solution and Resources Sdn Bhd (2008 – current), Transwater Tenaga Sdn Bhd (2012 – current), Phillip Townsend Associates Inc. (2012 – 2013), Seri Meraga Energy Sdn Bhd (2013 – present), Marmore Sdn Bhd (2013 – present), and UOP Malaysia Sdn Bhd (2014 – present). His main focus throughout his consultation experience was consulting companies in engaging and liaising with the respective companies with Malaysian Market's country representative, R&D consultation and so on so forth.
In addition to his consulting experience, he is also currently the Founder, Managing Director and CEO of Timur Ventures Sdn Bhd since its incorporation in 2006. Prior to that, he has also served as the Managing Director and CEO for PETRONAS Trading Corporation (PETCO) Sdn Bhd (1998-2001), PETRONAS Ammonia Sdn Bhd (2001-2004), and Aromatics Malaysia Sdn Bhd (2005-2006). He focused mainly on managing issues of the respective company's goals and mission throughout his working period.
Mr. Anuar first started his working experience in Oil & Gas journey by exposing himself to a manufacturing oil & gas facility with Shell Refining Co (FOM) Bhd. Prior to that, Mr. Anuar started his career in the Engineering services back in 1976 with the Wilkinson Process Rubber Co. Bhd as a development engineer which mainly involved  development assignments to gain the basics in engineering practice, including understanding workshop practices, drawing office management, (ground) water treatment system and developmental work in a rubber processing.
With a very strong academic background; Mr. Anuar Ismail started his tertiary education in Bachelor of Science (Hons) Chemical & Polymer Engineering at Loughborough University of Technology in Leicestershire, England. He was then continuing his education as a graduate from JOCE – The Job of the Chief Executive, Executive Development at the International Institute for Management Development (IMD) Lausanne, Switzerland. He has also attended the Advanced Management program, Executive Development at the Wharton School, University of Pennsylvania, USA.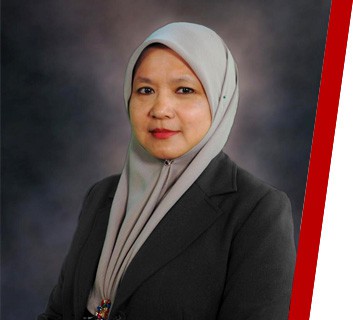 Mdm. Nor Aida started joining the company on September 2019 as the Chief Shared Services officer where she is responsible for managing different departments in terms of their operations and movements. Her goal of striving through excellence has become one of her strengths since she has been realizing that value throughout her experiences with Hadid.
As an experience managing officer, Mdm. Aida is also responsible for aligning our man-powers job structure to efficiently manage their daily operation. She structures and specifies the job scope to avoid miscommunication and redundancy throughout our operation.
Prior to joining Hadid, Mdm. Aida has served various companies which include AGA Global Associates Holding (M) Sdn Bhd, AKED Selasih Sdn Bhd, Sazean Development Sdn Bhd, Paramoden Sdn Bhd, MK Holding Berhad, and Cyberview Lodge Resort & Spa, with various positions which also include Finance, Accounting and Admin management.
Ruslihan Dahraji
(CBD)
Mr. Ruslihan Dahraji is the Chief Business Development for Hadid since 2018. He has extensive experience in the unusual and innovative financing. Graduated from the University of Glamorgan, Wales, UK, he obtained his Business Studies in 1991. Mr. Ruslihan is very dedicated to his work. To expand her career line, he is currently responsible for overseeing and lobbying potential clients and projects for the company, while maintaining his other tasks.  Previously, he was responsible for overseeing the Business operations of the company accounts and communicate with the bank company for Hadid. He is also responsible in controlling the cost of the project and to also analyse financial information and commercial offer for the company.
Prior to joining Hadid Engineering, Ruslihan has served various companies from various backgrounds. He first started his career with Amanah Merchant Bank Berhad as one of the executives for 4 years up till 1996. He then served Business Focus Group as the Manager-Corporate Finance where one of his responsibilities is to arrange external funding requirement for the group through conventional banking instruments.
Subsequently, he served RNP Consulting as Senior Consultant before joining Bureau Veritas (M) Sdn Bhd as International Trade Div-Petroleum Product for 3 years.  He then joined Archer Well Company (M) Sdn Bhd as Finance Controller to monitor and control the full spectrum of the company's financial, accounting & purchasing activities, to prepare monthly financial statements and management reports, to also handle secretarial, legal and corporate governance matters, and last but not least, he is also responsible in the liaison with principals & stakeholders of the company before coming into Hadid in February 2015.