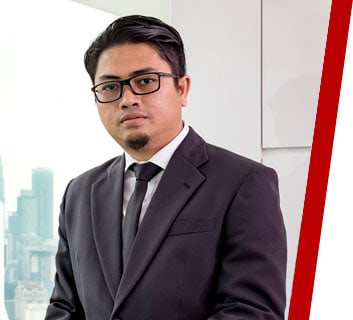 Shamsolnizam Bin Ariffin
(Co-Founder)
Shamsolnizam is the Co-Founder and Technical Director of Hadid Engineering (M) Sdn Bhd (HADID). He is responsible for all technical related issues including but not limited to project procurement, tendering, and project specification.
In prior years, he acted as the Project Manager for the company, with the responsibility mainly in the project acquisition or tender processes. He was also responsible to develop and review project specific procedure, attending progress meetings with client and also attending monthly progress with client management.
With the decision to broaden his capability and experience, he then joined Challenger Special Oil Services Sdn Bhd, a France subsidiary company located in Miri Sarawak, as the Contract and Project engineer in 2010.
Once the assigned projects were completed, he came back to Hadid to implement and apply his experience to grow the company together with his co-founder.
Shamsol, an Electrical Engineering Stream graduate from the Universiti Teknologi Mara, is also one of the prominent figures that has involved very closely with the overseas expansion of Hadid to the Republic of Kazakhstan and Uzbekistan. Together with his resilient and strong-minded values, he has been standing alongside the company through several impacts in the oil and gas field.
Above all, he is also a certified engineer under Malaysian Board of Engineers and withal a fully trained governance executive under Malaysian Institute of Management (MIM).
Abdul Mutalib Ibrahim (Telecommunication Specialist)
Mr. Abdul Mutalib is a part of our technical team where he is responsible for overseeing the company's business operations and report directly to our CEO.
He is also responsible for designing and implementing business operations while establishing policies that promote company culture and vision.
Prior to joining Hadid, Mr. Abdul has expanded his capabilities by working with both local and international companies.
He has served Telin Malaysia Sdn Bhd, Compudyne Sdn Bhd, Alcatel-Lucent (Singapore and Australia).