Royal Malaysian Customs Department to use VaporTracer as gadgets to detect drugs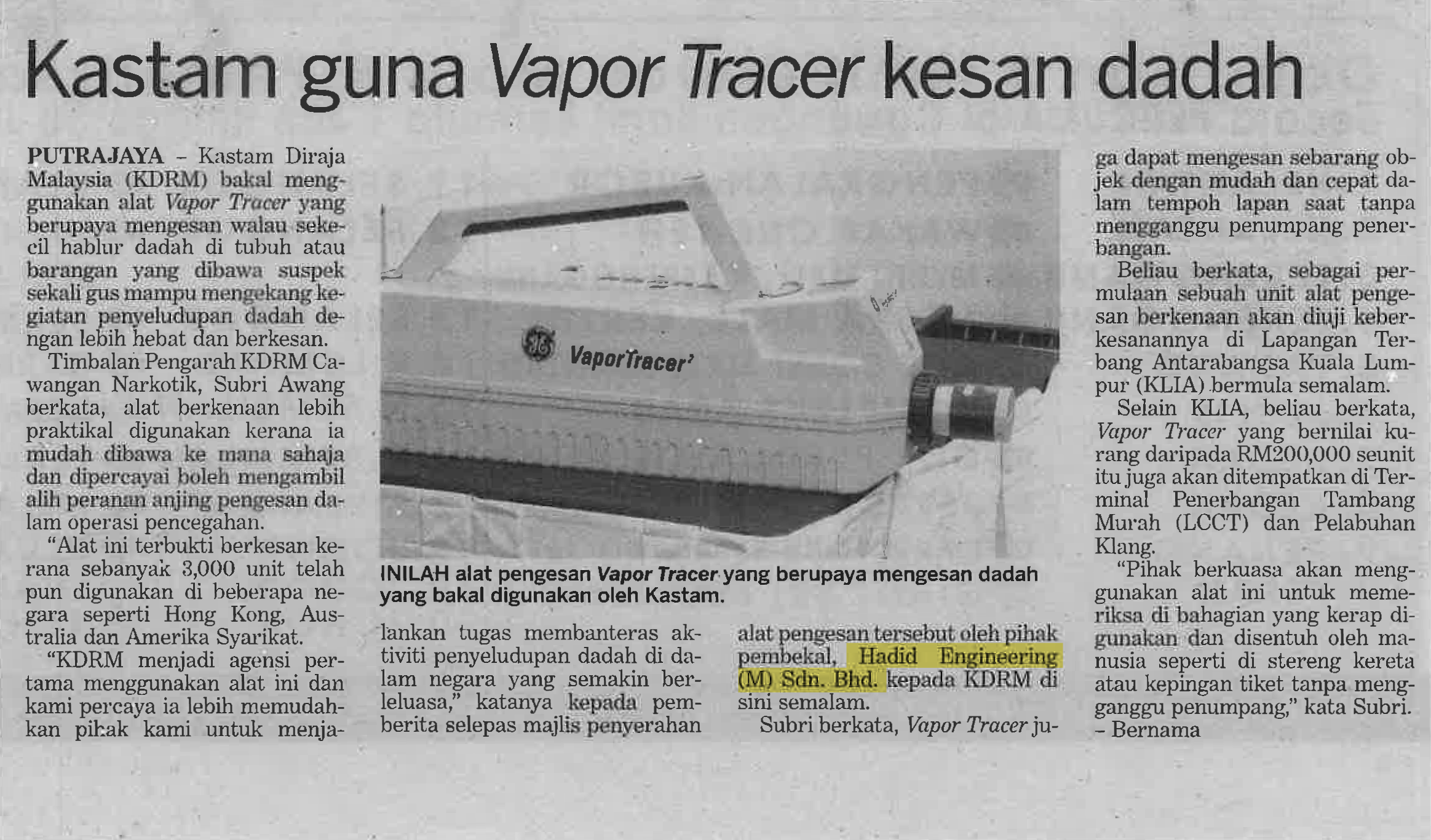 PUTRAJAYA, 15 June 2010: The Customs Department is turning to high-tech gadgets, able to pick up trace amounts of narcotics, in its efforts to come down hard on drug smuggling activities in Malaysia.
The department yesterday received its first hand-held drug detecting device to be used for trial tests that will include random checks at various entry and exit points as well as during raids. Customs deputy-director (prevention) Mohd Subri Awang, who took delivery of the device, said it costs about RM200,000 and was able to detect residual traces on the hands, clothes and even things like the steering wheel of a car.
"The device, which is a vapor tracer type, is said to be able to pick up and identify highly minute quantities of narcotics so we can identify someone who has handled them even if he has washed his hands," he told a press conference.
He said the device is used in Hong Kong, the United States and Britain and enforcement agencies there had given it good reviews.
"But we will make our own assessment before we decide whether or not to purchase more," he said. During the official handover ceremony by the gadget supplier, Hadid Group, he added that VaporTracer would be mainly used at the Kuala Lumpur International Airport (KLIA), Low-Cost Carrier Terminal (LCCT) and Port Klang.
(Source: BERNAMA)