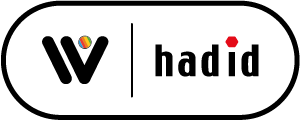 Malaysian and Spanish Joint Venture for ASEAN.
Shared Engineering and Technology Expertise.
Expanding Business Horizons.
Combining Hadid's 20 years in Malaysia and Central Asia's business, together with Walma's 40-year experience in Spain and Latin America, we are excited to announce the joint venture of Hadid Walma incorporated in 2023.
This strategic collaboration is underpinned by our mutual goal of making Malaysia as the ASEAN hub for shared technology and engineering expertise in construction, oil and gas and mining sectors. Together with Walma, we believe in our synergy for bolder expansion and enhanced credibility to deliver only the best for our target market.
Hadid Walma joint venture also had the privilege of receiving the endorsement from His Excellency José Luis Pardo Cuerdo, the Ambassador of Spain. The support from the Spanish Embassy and Trade Office give us greater confidence to embark on this business journey with a promise of zeal to become the right solution provider for our clients.
Look out for more updates of our ventures here on these platforms!