Excellent and High Standard Engineering Services Provider.
Hadid is an engineering services provider with 17 years of experience in the industry. During the earlier stage of the company's establishment back in 2004, Hadid operated with only 4 staff which subsequently grew to include 24 and later, approximately 50 people on board. We are constantly focusing our efforts on actualizing the vision 'Sharing Malaysia's Engineering Excellence with The World' by expanding our network to provide the best services to our clients and stakeholders, both locally and globally.
Through the support from the Malaysian government, Hadid has secured a golden opportunity to spread our wings to the Central Asia region by venturing into the Kazakhstan oil and gas market in 2014. Having launched the second HQ in Almaty, Kazakhstan, Hadid has been actively involved with Tengizchevroil LLP (TCO) and Consolidated Contractors Company (CCC) in this country. We are also internationally recognized as among the first Malaysian businesses to bravely and successfully penetrate Kazakhstan's oil and gas industry, and due to this international establishment, Hadid was acknowledged by SME Corp. and Deloitte Malaysia as one of the top 50 enterprises with outstanding achievement for the Enterprise 50 Award 2017. On top of that, we have also won The BrandLaureate Bumiputera BEST BRANDS Award (Corporate Branding) for the Engineering Technology category in 2018. We believe that our international brand will aggressively move forward as we set our target to become one of the main international players in our niche market.
With the aim to diversify our international operations, Hadid took up the challenge to invest in the telecommunications industry when we were invited by the Khorezm government, Uzbekistan, to expand our business in this region. As a result, we have established another HQ in Urgench and successfully launched a pilot project of high-speed wireless Internet in Khiva city through our brand KHABAR with the assistance of the Embassy of Uzbekistan in Malaysia. We remain optimistic that KHABAR will be made available across Uzbekistan as Malaysia's first internet service provider in the republic. Being an international player with a strong presence in the Central Asian countries, Hadid has also established vital connections with Uztelecom and the European Bank for Reconstruction and Development (EBRD), and our CEO has also recently been featured on OIC Today Magazine for the Special Feature issue. This progressive expansion will not be possible without the consistent support provided by the Malaysian government through specific grant allocated for a local engineering company like Hadid. 
We aspire to contribute our expertise particularly in oil and gas and ICT industries through our local and international business involvements. Thus far, we have identified a great potential in these two industries, especially in the CIS states which comprise Kazakhstan and Uzbekistan. Hadid's 17 years of achievement in the industry signals our commitment to remain at the forefront as the best solution provider in our niche market. Hadid is ready to take on new challenges and opportunities to establish ourselves as a renowned boutique engineering services provider with a solid footing in Central Asia.  
Sharing Malaysia's Engineering Excellence with The World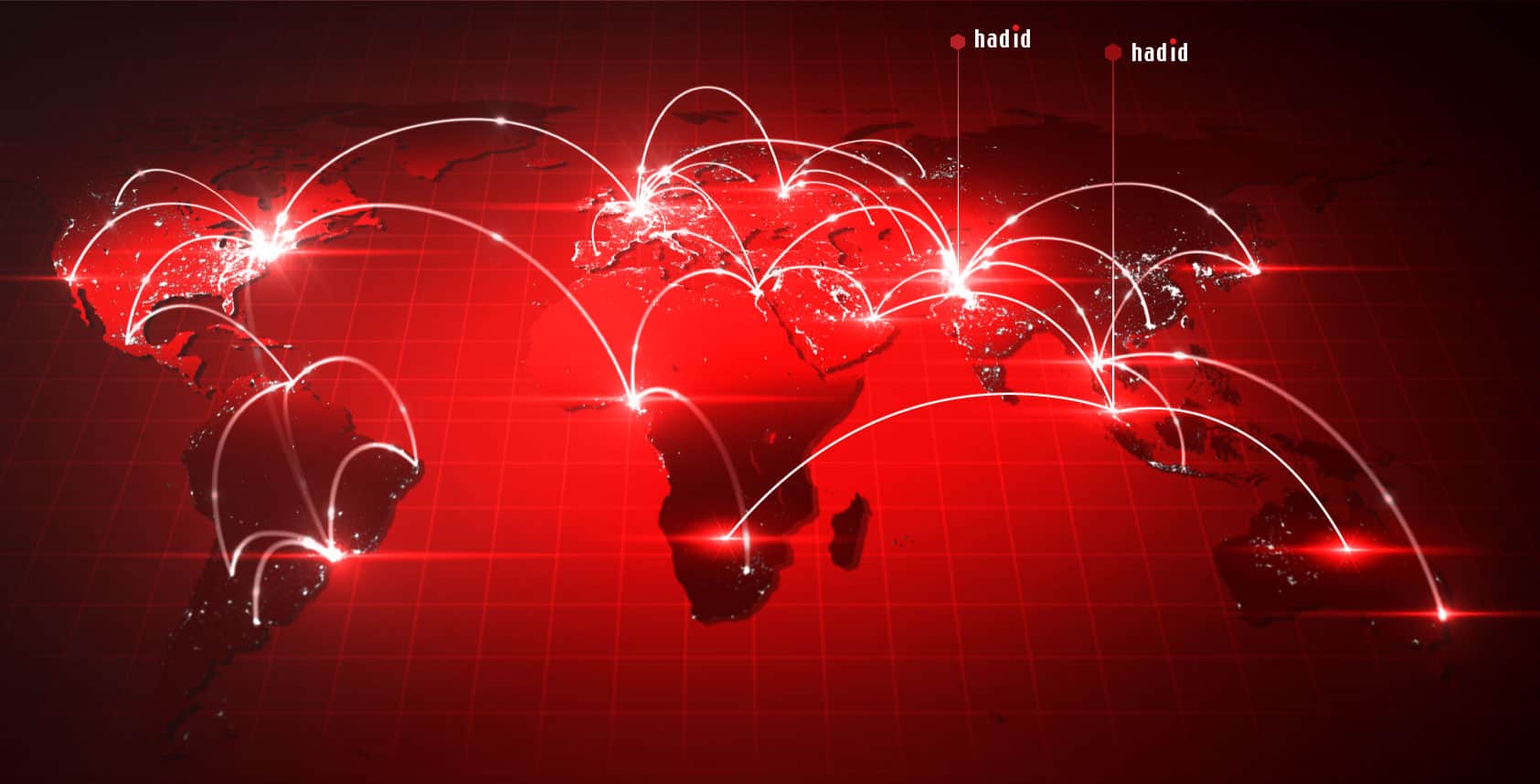 Through our products and services, as well as our unique Malaysian Insights and experiences, we aim to create and maintain the best solution for our services all over the world while "Sharing Malaysia's Engineering Excellence to The World".
To establish Hadid's dominant presence as a Malaysian company in all key and growth markets for Energy, Telco and Renewable Energy industries in Malaysia and overseas.
In accomplishing our vision, we are always committed to comply with the following qualities: