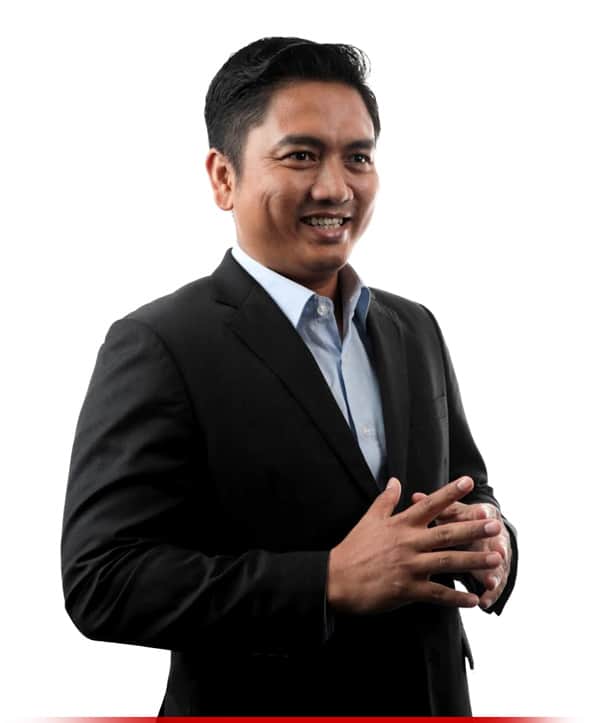 Sohpian Bin Ariffin
(CEO)
Sohpian oversees the strategic direction and takes the lead across all aspects of the Malaysian-based engineering company. Honored with Youth Development Entrepreneur under Malaysia External Trade Development Corporation (MATRADE) program in 2015, Sohpian has since proved his finesse as a quick-witted leader who are not afraid of making groundbreaking decisions for his business.
As an Electrical Engineering graduate from Universiti Teknologi MARA (UiTM), Sohpian first embarked on his professional career as an electrical engineer with TNB REMACO for Tuanku Jaafar Power Station, where he was in charge of technical and procurement.
Subsequently, he ventured into managing and leading position as he was assigned as the Lead Engineer by Haven Group, a subsidiary under Bumi Armada Berhad.
He was responsible for managing the first Malaysian Floating production storage and offloading (FPSO) known as Armada Perkasa, a floating vessel owned by Bumi Armada Berhad. His tenure has exposed him to strong leadership and managing experience which further developed his exceptional leadership skills.
Based on the experience that he obtained throughout his professional journey, Sohpian decided to start his very own business career by establishing Hadid in 2004. He has since continued to march ahead and successfully expanded the business to become among the first Malaysian companies to spearhead and penetrate into Central Asia Region, in 2016. Under his leadership, Hadid has also become among the earliest to initiate the Integrated Engineering Services Facility (IESF) in Aktau, Republic of Kazakhstan, where the company functions as a platform for different fields of engineering oil and gas services.
Thanks to his success and proven track record in The Republic of Kazakhstan, Hadid was later invited by the government of The Republic of Uzbekistan in 2018 to venture its business into the country. Upon receiving a strong support from the government in addition to completing a market survey together with his team, Sohpian decided to diversify the business by providing telecommunication services for the region of Khorezm in Uzbekistan.
On top of these achievements, Sohpian has been actively involved in continuous efforts to encourage more Malaysian companies to venture into the Central Asia Region by leading the Malaysian Consortium back in 2016 in Atyrau, and MATRADE Large Corporation – SME Partnership Program in 2019. Through these programs, he aims to promote and expand Malaysia's engineering services to the global stage while simultaneously assisting and inspiring other Malaysian companies to grow.