MoU Signing between Hadid and UTP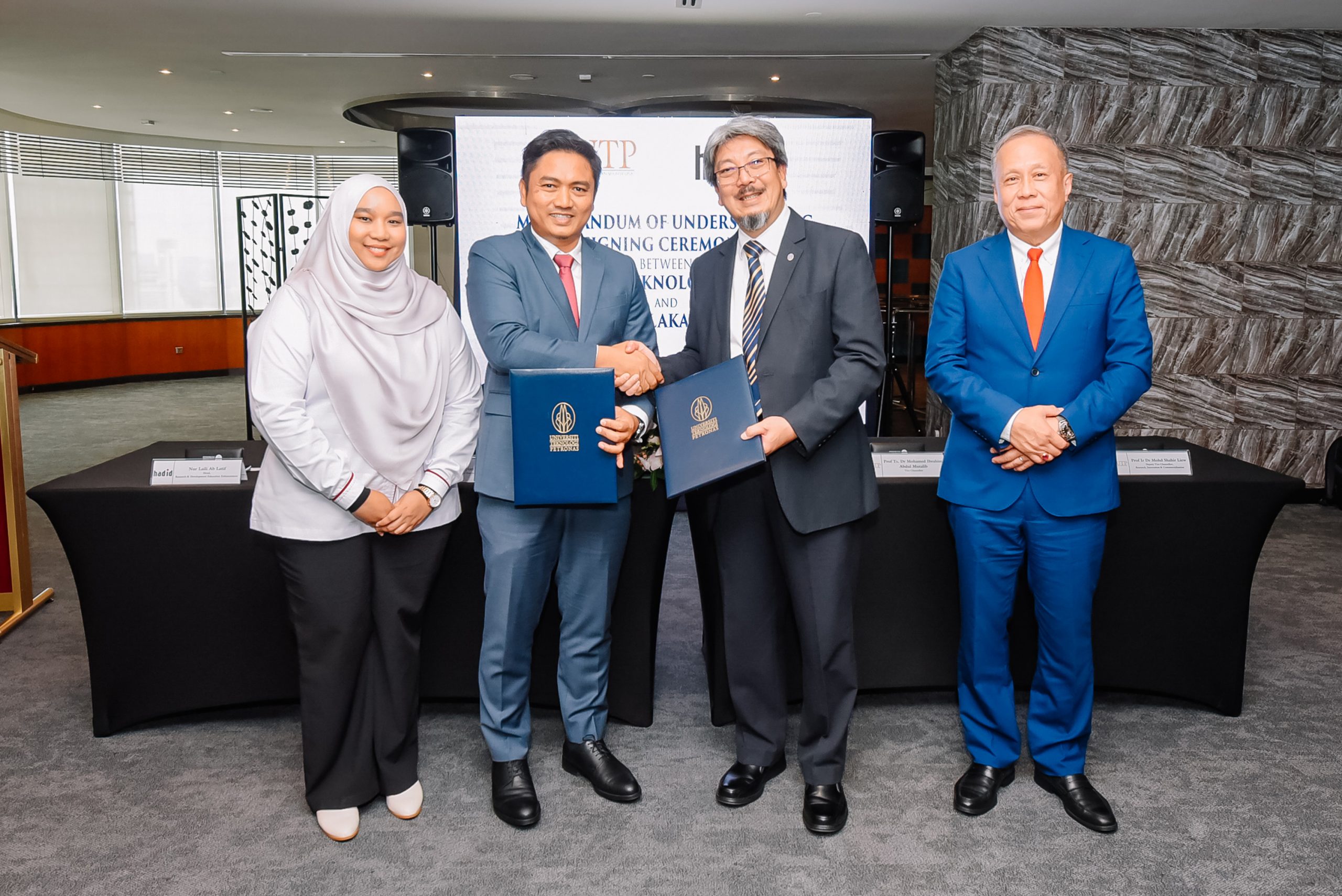 The Memorandum of Understanding signed between Hadid and UTP is more than just a piece of paper. It actually represents trust, commitment and hard work that we will put forward in sharing Malaysia's Oil and Gas technology know-how with our Kazakhstan counterparts.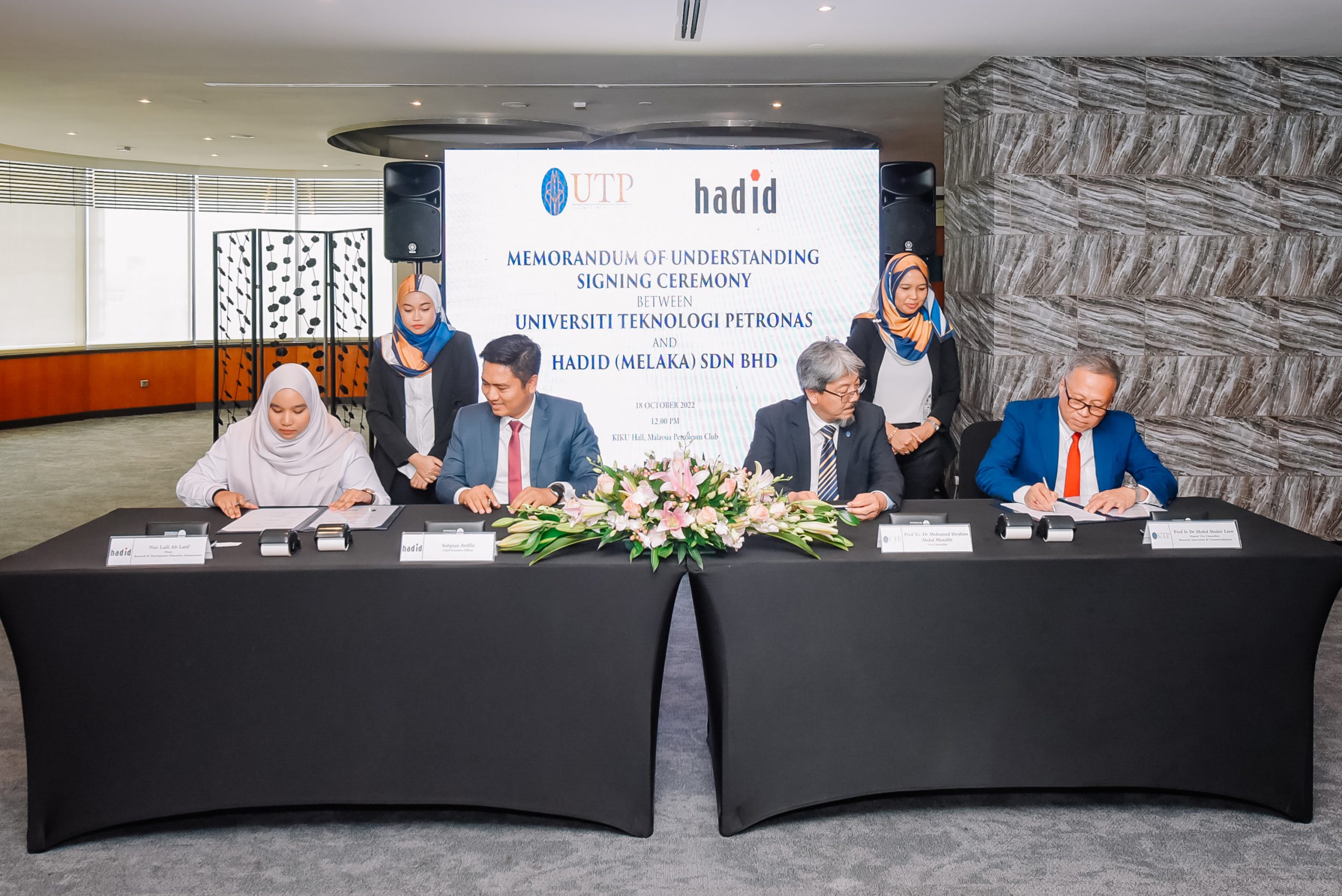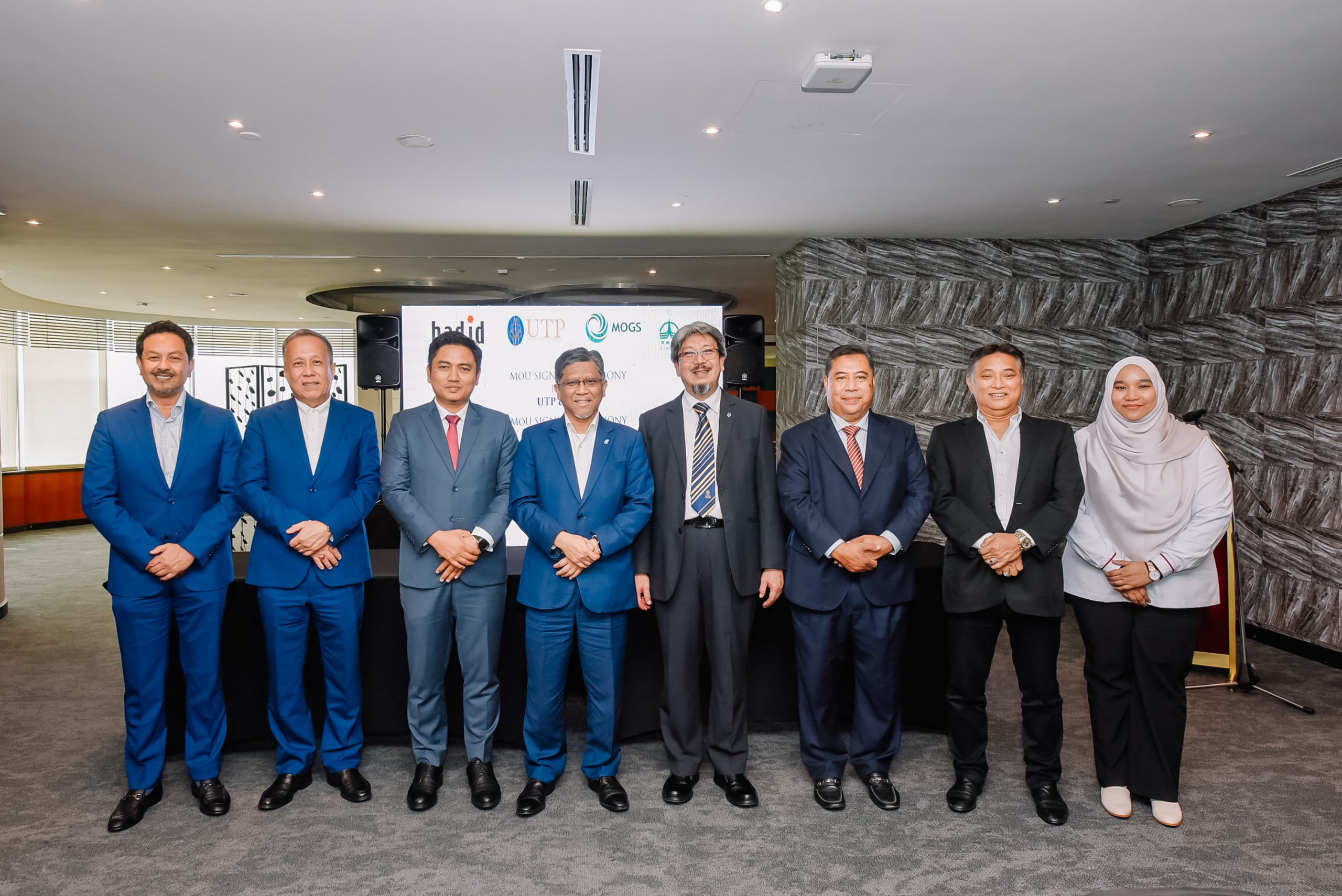 On 18th October 2022, Hadid has signed a Memorandum of Understanding (MoU) with Universiti Teknologi PETRONAS (UTP) to penetrate Kazakhstan's market specifically with regard to Oil & Gas knowledge transfer between the two countries. Ranked as the top private university in Malaysia, UTP's core focus in developing engineering and technology research in Oil & Gas is aligned with, PETRONAS' agenda as its parent company.
One of the largest oil producers in the world, Kazakhstan offers a green market for Oil & Gas knowledge exchange. There's no better time for us to sharing Malaysia's expertise in the Energy sector development with our international counterparts.
We're honored and excited to work with UTP as we believe this academia-industry synergy will bring about great benefits to the community in general.